My all-time favorite Metallica songs.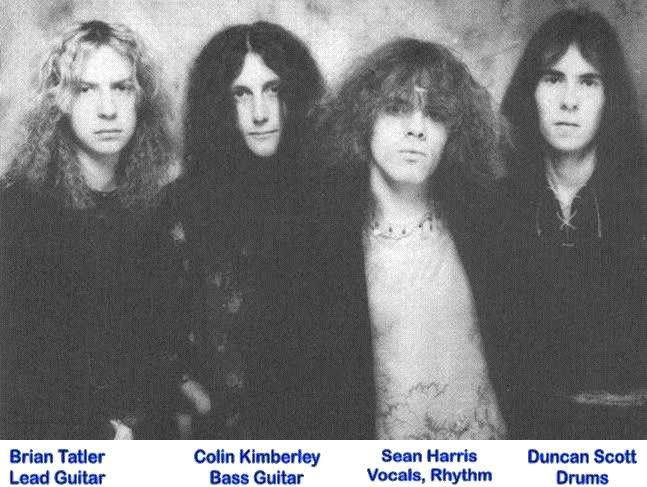 Oh, bloody hell, mate, they caught me off guard with this assignment!
They've asked me to name my favorite Metallica songs!
Writing is not my cuppa tea, but let's have a butchers, shall we?
The Metallica lads have so many albums, it's hard to know where to start.
How do you pick from masterpiece after masterpiece like "St. Anger," "Reload" and the album with Lou Reed? Of course, there's also the classic rock of the 80s and the black album. So many options and everyone has their favorites.
"Death Magnetic" has lots of great production and songs, too. So many choices! Anyway, here are my favorite songs written by Metallica.
I remember the first time I heard Metallica.
I was in downtown London with my friend Sean and we were looking at the new records at a popular shop at the time.
I remember my friend was talking to me about some lyrics that he was thinking about, and he was thinking about adding "whoah, whoah" to some lines. Suddenly, this great song came on the shop's speakers.
I went up to the counter and asked about it and they told me it was Metallica, a band from America.
It was "Am I Evil?" Can you believe it! What a great song! That's definitely one of my favorite Metallica songs of all time. I think it's a great, great song with cool riffs and solo work. It starts out midtempo, but towards the end it picks up the speed.
The lyrics are a bit naughty, kind of ridiculous, but that's the way it goes sometimes. Wow, I had not thought about the old days in donkey's years! Great memories!
It was a couple of years later that I heard "Helpless." Fantastic track!
What a great combination of powerful heavy metal and prog. There is no doubt in my mind that this song is pure Metalica genius all the way.
The beginning of the song is very heavy metal, isn't it? It gets the juices going. Brilliant! Just when you think the song will end, it keeps going around, circling, looking for more, until it finally ends. This song is the full monty! Try playing it and you'll be knackered!
The next song that I really like is "It's Electric."
This track is perhaps a bit simple for some people, but it works really well, mate! Its riffs go at you directly and it hooks you in quickly. Then the chorus comes in and it all makes sense.
For singing along, you probably cannot beat this Metallica song. The chorus stays with you forever after you hear it. You'll be off your trolley after singing along to it!
Finally, I really enjoy "The Prince." The guitar solo at the beginning of the song is great! I remember it in my head long after the song stops.
It lets you know that this is going to rock and it does big time. Personally, for me, this is one of the greatest songs of all time.
It's the genius and originality of Metallica all the way. The song shows you the pure brilliance that is Metallica songwriting!
I know it is hard to agree about Metallica's best songs because they have been around a long time, but in my opinion, these four songs are Metallica's best and I listen to these the most and enjoy them the most.
As much as I like these Metallica songs, I think there are a couple of things that I sometimes fancy.
I would love to hear Metallica put in more work into the vocals. I'm not sure how they would work, but I get the feeling that these songs would better with more soulful singing.
Maybe add more "oh" and more "whoah" and extend those notes and make those "whoahs" a permanent part of the songs. I feel like the music calls for it. Another issue that I think would make these songs perfect is slowing them down just a tad. They should not be speed metal or thrash songs, let the music breathe more. Let the melodies show themselves more.
With better singing, more melodic guitar playing, then the drums and bass would have more room for swagger.
Relax just a bit more, loosen it a bit more, and add more "oh, whoah" to everything, then these great Metallica songs would be a bit better and the songs would be like I hear them in my head.
Thanks for reading, friend.
Brian Tatler