NEWS: Disturbed Frontman David Draiman Denounces "Vile Scumbags" Chewing Gum During Last Night's Concert in Conroe, Texas
David Draiman—known for this passionate opinions on issues of world importance, like people texting when is pouring his heart out making the monkey sounds of "ooh-wah-ah-ah-ah" —recently learned that you were chewing gum at his band's concert last night in Conroe, Texas and he quickly stood up for justice, equality, respect and ethics by ranting and raving about your lack of manners.
He called the New York Times and left the following message: "Hello, this is David Draiman from the successful rock band Disturbed.
In case you don't know, I am famous. I want an interview with the New York Times immediately because there are pressing issues that I would like to discuss with you.
Plus, an interview with me will to help increase the sales of your newspaper because of my fame, fortune and bald head and people love me and my bald head.
Many concerned Disturbed fans
have been writing to me night and day asking me to stand up for what's right and to come out and declare against people that chew gum at my shows. Please call me back so that we can schedule an interview in person. I will be in New York next week because my band has a concert in Brooklyn and I will be doing interviews then. My number is 1-800-DWN-SICK."
The New York Times later published the following interview with Mr. Draiman.
Reporter: For the record, what are your views about people chewing gum at your shows?
David: Thank you. First of all, I want to make one thing perfectly clear: chewing gum at my shows should be a punishable crime.
How can you concentrate on my profound lyrics if you are chewing gum?
You can't! I have piercings on my face and when I sing, those piercings tremble and shake and it is necessary that you focus seriously on the importance of my piercings and you can't do that while you are thinking about how delicious your bubblegum is in your mouth, rolling around in your saliva. Listen, I deliver 110% every night when I sing my transcendental songs of hope and deliverance and monkey screams. My songs make people better human beings,
but if you are thinking about how that piece of gum is old and that you need to chew a new one, you won't feel the full power of my lyrics and my band's musicianship and most of all you can't understand the sensation of my angelic voice.
Reporter: What do you think should be done about this epidemic? Also, isn't it true that some people have been caught eating potato chips during your performances?
David: I have already called the FBI, the CIA, Interpol, the YMCA, my local Burger King, the governments of Honduras, Israel and the U.S. have requested that they take special measures to make sure that these criminals be brought to justice and pay for their crimes against humanity.
Chewing gum at my shows is a despicable act done by vile scumbags.
Here we are in modern times and there are people still chewing gum and it sickens me to see these people deny it, like it never happened in history.
It seems like these people have not learned the lessons of history.
Oppression, injustice and hatred are synonymous with chewing gum and yet these people still do it. I have to stand up for what is right! All around the world there are criminals destroying the fiber of our society and decent people are not doing anything about it.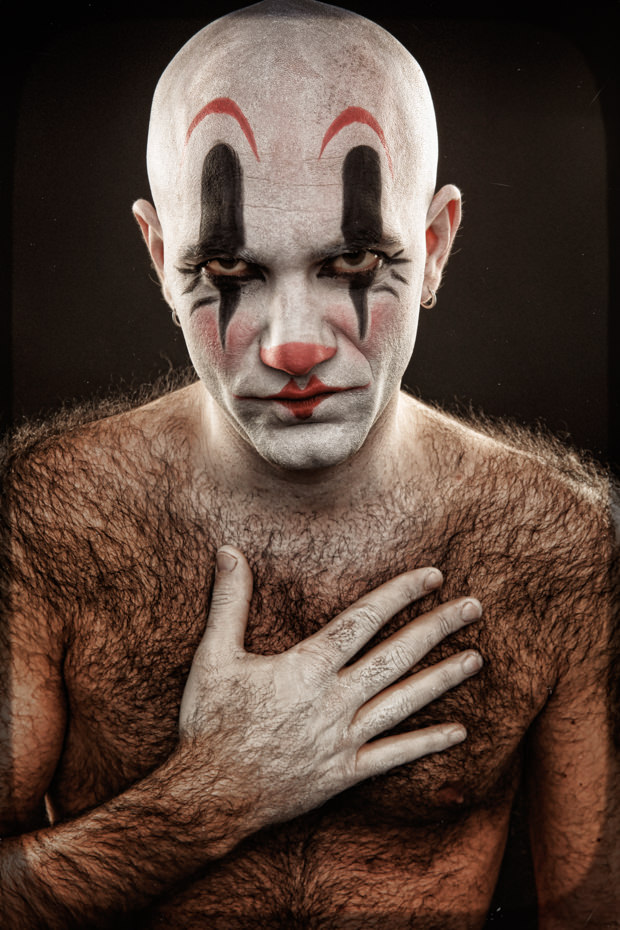 Well, I won't put up with it! Not anymore! Basta ya! No more! From now on if I see anyone chewing gum at my shows I will stop the songs—as much as it pains me to do that because my songs are sacred—and call out that person. Injustice is wrong and we all need to defend decency and honor!
Reporter: Thank you, Mr. Draiman. Is there anything else you would like to say?
David: Yes! Please, no more farting during my shows! People need to stop farting during my shows! Please wait until the show is over to do that. Thank you.
© Copyright 2011-16 | designed by M & J