Zero Down (Seattle, U.S.) Infected Omnipotence (Dominican Republic)
Cellador (U.S.) Substratum (Seattle, U.S.)
plus: Kreator (Germany), Morbid Messiah (Mexico)
Washington state metal music NEWS: Necrosomnium, Sacrament Ov Impurity, Funeral Age
NEWS: new album and new lyric video from Cellador The power metal band Cellador (U.S.) has returned with a new album called Off the Grid. The album continues the band's tradition of fast and memorable power metal. Check their Facebook page for the new lyric video to hear a bit of the new sounds. Below you will find the relevant information about the band.
Nemesis The melodic extreme metal band Nemesis (Serbia) has been working on some new music that they will have ready soon. They have already made a video for the song "Vengeance" and it is available at their Facebook page. They are a relatively new band, but they are getting their name out to the metal music fanatics.
Read this interview to catch up on the latest with the band. Hello! I like the music of your video "Vengeance."
Did you record it at a show of your band in Belgrade with your supporters? How was the experience of making a video?
Nemesis: Thank you very much for liking our video, it was a lot of sweat and work to record the video. Video was recorded inside of a theater that is located in Pančevo, a little town near Belgrade. It took us a whole day to record, with short breaks, and of course with help of our friends and band's supporters we managed to get all of the needed material to create a great video. Since this was our first try in making a video, we will definitely continue making more so we can share our music with the world.

What is the situation with your new music? It is an EP, correct? When do you think that the new music will be available?
Nemesis: We are in full trot in making new stuff, we are full of ideas! It will be an EP, that is correct. It is still yet to be named and should have around 4 songs. There are more vocals to record so we will do our best to get our EP out before May.
You are in Belgrade, the capital of Serbia, correct? Unfortunately, I do not know a lot about the metal bands from Belgrade and from Serbia in general. What has been your personal experience being in a metal band in the capital of your country?
Nemesis: Yes, that is correct. Serbia as a country that is still undeveloped when it comes to metal music and bands. Most of the bands that have a larger audience are poprock, rock and ex-yu rock, so it is very hard to push trough as a metal band. There are a lot of them though, so we are trying to unite and make a metal scene. When it comes to the clubs, we are very low on venues. Even if the venue is open for this kind of music, they are usually not designed and equipped for metal sound. Economic situation in Serbia is really bad and many clubs are closing, especially the ones that support metal bands. Being a metal bend in Belgrade is really hard. There aren't any institutions or media that support underground culture. Also, metal bands in Serbia don't get paid, the biggest amount we earned as a band was about $100 for a gig, so everything we invest in the band is from our personal funds.
Tell us about your lyrics. How does life in Belgrade affect your perspective on your lyrics? When you look at life in Serbia, what do you see? How are the future possibilities for yourself, your friends and your family?
Nemesis: Most of our lyrics are directly connected to our lives here and the things we see and feel. We find inspiration for lyrics in our everyday problems, but also in government corruption and some philosophical issues. Honestly, when thinking about future, we don't see a bright side. Media manipulation in Serbia is on really high level. Serbia is a country of many paradoxes. On one side we have strong nationalist propaganda, and on the other we have capitalistic market owned by foreign people. The result is that we have really poor state and really rich individuals and politicians that are supporting the rich. Average monthly salary is about $250, but the cost of life is much higher. Because of these things we aren't optimistic about our life here. And these are the things we are talking about in our lyrics because we would like to raise awareness about low life standards, media manipulations and low education among people.
In your opinion, what are some things that Nemesis must do in order to have success at the international level?
Nemesis: First of all we have to release our EP and promote it everywhere we can, so people from other countries can contacts us. We are planning to go touring in neighbor countries as soon as the EP is released. We are planning to play in Bosnia, Croatia and Bulgaria. To be successful in Europe you need to be persistent in your plans and ideas and to believe in yourself and your band mates. Also good funding can influence your success as a band.
Can you tell us who are the members of the band at this moment? Who started the band in the beginning? Arch Enemy was influential for Nemesis, correct? Did you watch a show or a video of Arch Enemy? What did you like about Arch Enemy's music?
Nemesis: Members of the band are Sanja Drča (vocals), Aleksandra Petrović (lead guitar), Tijana Milivojević (rhythm guitar), Anja Tvrtković (bass guitar) and Selena Simić (drums). There isn't one person that started the band. We kind of knew each other and we all had the same idea – to form a melodic death metal band. It is a coincidence that it's an all female band, because only girls wanted to play this genre at the time when the band was forming. Arch Enemy is our big influence because of their melodic riffs, but strong groove and thought-provoking lyrics. We never saw their live performance, but we watched their videos. We have strong hopes to share the stage with them someday. I live in the Seattle area.
Here in the U.S. we don't know much about Serbia. How is it, vice versa? Do you like any metal bands from Seattle?!
Nemesis: One of the bands that have a big influence on us as a band is from Seattle – Nevermore! We could say that we don't know too much about Seattle and its metal scene. But, Anja our bassist is a big grunger in her soul so she is more familiar with bands like Nirvana, Alice in Chains, Mudhoney, Screaming Trees, Soundgarden and etc. We would love to share some thoughts with you on that topic, we are very interested but it is very hard go get informed when it comes to Seattle metal bands.
In the 1990s there were wars in your region of the world. It was in the news a lot. This was before you were born, I think. Do you have a sense that Serbia and its neighbors can live in peace in the future? What do you think?
Nemesis: We said in earlier answers that the nationalistic propaganda is still strong, not only in Serbia, but also in Bosnia and Croatia. We have many friends in those countries which are not affected by the war. But there are still some isolated situations were elderly people are passing hate to their children toward their neighbors. Some of the girls were children at the time of Yugoslavian war and they had really bad experiences. They were really young, they were not aware of things that were happening but they remember the fear they felt. We have a sense that we can live in peace and cooperate with our neighbors because they are people made of flesh and bones, just like us. We even share the same language and culture. People just need to stop trusting the mass media and start thinking with their own heads. It's 21st century, we have internet and stuff, we need to stop living in the past and make better future for our generations.
Finally, can you tell us how we can follow the news of Nemesis and the new music for 2017?
Nemesis: At this moment we are mostly active on Facebook so you can like our page and follow our adventures there. But also our Youtube page will be soon in full mode were we will post our videos and who knows, we are thinking of making some sort of travel vlogs in the future. Music will be also available for download on our soon to be open Bandcamp. Thank you for your time!
Nemesis: Thank you so much for reaching out! We will be in touch! facebook.com/girldeathmetal/
Your band is the most amazing thing I have ever heard!
Your band is incredible. When you say that you have a "crazy and never before heard mix of brutality," you sure are right. No one has ever thought of combining those notes before and it really makes me wonder what other guitar players have been doing since the invention of the electric guitar. You are tremendous. 
You have both screaming and singing. Wow. Astounding! Like you say, "no one else is doing that" nor have they done it. The way your songs begin with a throwdown and a scream, then when no one expects it, you change to a more mellow sound and you switch over to sensitive singing. No one has ever done this before. What a great idea you had! Amazing.
"Nobody out there sounds or looks like we do," you say. Oh, boy, are you right! The way you wear your baseball cap backwards and that tattoo of your favorite sports team, that's definitely something that you won't find other people doing today. 
The way that your drummer hits those cymbals, how can anybody else do that? They can't! Your drummer gets on that beat and stays on that beat, and it's amazing. Plus, your drummer wears shorts and we see that he has a calf tattoo of his favorite sports team, too. Very unique, for sure. No one else does that. I'm glad he wears shorts, that way we can see the tattoo because if he didn't, we wouldn't be able to see it, but he does, and that's how we know he has a calf tattoo. Inspiration.
Your lyrics are incredible and I connect with them so much. Your words mean so much to me. It's like you know me. You have lyrics about how people lie to you.
I feel the same way. I feel betrayed all the time. I write lyrics and poems, too. I mean, I lie to people and stab people in the back, but I don't write about that. I prefer to write about how I am a victim and how everyone else treats me unfairly. It's more effective that way. 
I also like that you express political opinions that are like mine. You see things the way I do. I don't like ideas that are different from my own. If people disagree with me, I just call them racist, sexist or fascist because I don't want to think about the possibility that there are other ways of thinking. I like to call people racist and sexist when I run of ideas and cannot answer their points.  I win and I'm right!
When is your band coming to Austin, Texas, where I live? Don't go anywhere else in Texas because this is a redneck state. Only Austin is cool. Your band is too good for Texas.
See you in Austin!
Chad "B-Ball" Stevens
1.22.17 Rudyard's was having a benifit for Christain Kidd. Guitarist and singer for the legendary Houston,TX band, The Hates. Gut Radio, TEXAS MOD CRUSHERS, Screech of Death all volunteer their services.
Kidd is fixing to have a procedure done that will take him of the grind for a few months.
Needless to say Kidd has a great following with great people that want him to have a speedy recovery. So we headed that way in support of the local punk band. There alot we can say about Kidd & The Hates, Their influence on the local Houston scene since the late 1970's. So instead we'll give you some links and knock yourself out.
http://www.houstonpress.com/music/the-rocks-off-100-christian-kidd-of-the-hates-6778290
http://www.bythebarricade.com/hates-interview/
http://www.houstonpress.com/music/friends-rally-around-hates-singer-christian-kidd-for-benefit-show-9125415
Three bands volunteer their services for this special events.
The Hates footage has a special guest on one of the song plus, he was showered with cash...YES! somebody made it rain on Christain. NO, he did not strip down and no stripper pole. Just having some PUNK FUN!
Screech of Death - Screech of Death was formed in October 2013 by J.R. Delgado, Arthur Hays & Lisafer (Lisa Pifer).
There was a desire for the guys from Texas to play "Southern California Punk Rock with a Texas Twang" with the girl and so a band was born in the garage. - (fb page)
Screech of Death - Shut Yer Face
We can tell you they are seasoned punk rock veterans and it shows. Above all, they look like they are having fun.. Keep and eye for these guys and catch 'em live ....
Texas Mod Crushers - Founded 2011 These guys been around and they man business and they dress the part too. Looking sharp in there jeans and suit jacket along with their thundering sound. Make no mistake they a punk band!
Texas Mod Crushers invited the guest of honor of the night Christian Kidd to do a song with them. Kidd in return extended the invite to one his student Paisley (Hopefully we got her name right) and did a cover of The Ramones - "Sheena Is A Punk Rocker". Now, how cool is that.
You can find more info: http://texasmodcrushers.com/
Gut Radio - New band from Houston,TX. Alternative Rock , They had a two peice going but took 2016 off. They came back now witha three piece hoping to make a dent in the local scene...see for yourself. They were looking sharp with their tuxedo shirt. They were first and the crowd was thin at this point so alot people missed their set. Here you go...
TONY IOMMI SAVES THE CITY OF BIRMINGHAM WITH A HISTORIC DONATION!?
Tony Iommi Empowers the English City of Birmingham with a Song; Says Giving Money Would Be Cliché
Tony Iommi, the famous rock guitarist of Black Sabbath fame recently donated a song to the city of Birmingham, where his band got its start some 300 years ago. At a press conference he stated: "Some people got a cob on and they got a face as long as Lively Street because I've never done anything for Birmingham. Well, go to the foot of our stairs! I have a written a bostin' song for all Brummies!
I do love Birmingham with all my heart and soul, bab. Some might say that it's bollocks that I haven't done more for my city, why, with all that money and whatnot. You know I love this city, bab. If you don't believe it, you're half soaked. Don't you remember? We built this city, we built this city on rock and roll.
I
 want to do all I can to help. I was asking myself, what can I do to help with the homeless people in the city? Some people thought, "Tony Iommi? Never in a rain of pigs pudding!" There are kids living in ghettos and there are many forms of violence; violent crime, violent relations, violent assaults, friendly violent fun, violent attacks. What can I do? There are youth and kids who don't have enough to eat; kids living in the streets, trying to survive the cold, survive disease. How can I help? There are unemployed people all over; immigrants who need help in adapting to their new life.
How should I help?
I know, I know!
 I will write a song. I thought about helping with heaps of money for food, school supplies and winter clothing. Then I thought that this would be so expected and not surprising at all. I'm filthy rich, I am really filthy rich, you have no idea, and I could help with actual assistance, but that's so typical. I want to do something totally different. I write songs as a career. What can I do that is different? Giving money is so yesterday's news and such a cliché. We need people to think outside the box. That's why I did something different for me. I wrote a song. Nobody expects that!
I figured that I could have, as they say, been giving back, 
since the 1970s, but I decided that now that I am almost dead from old age that this moment would be a perfect time to start. My song is brilliant! I wrote a song for Birmingham now that I am super old and that I have no good songs left. I mean you've heard my so-called collaborations with Glen Hughes, I mean, not the one from the 80s because that's a good one and I still had lots of musical ideas.
No, I'm referring to that other rubbish collaboration, and you've heard that sorry excuse for an album that I did with Dio. What was it called? Something about the devil or whatever else we thought would seem good for selling. You also already know that I did that lame jackass album with that senile druggie Ozzy and that album was bollocks, too. I haven't written a good song since the early 90s and I thought to write a song for Birmingham in my old age, now the well has dried up.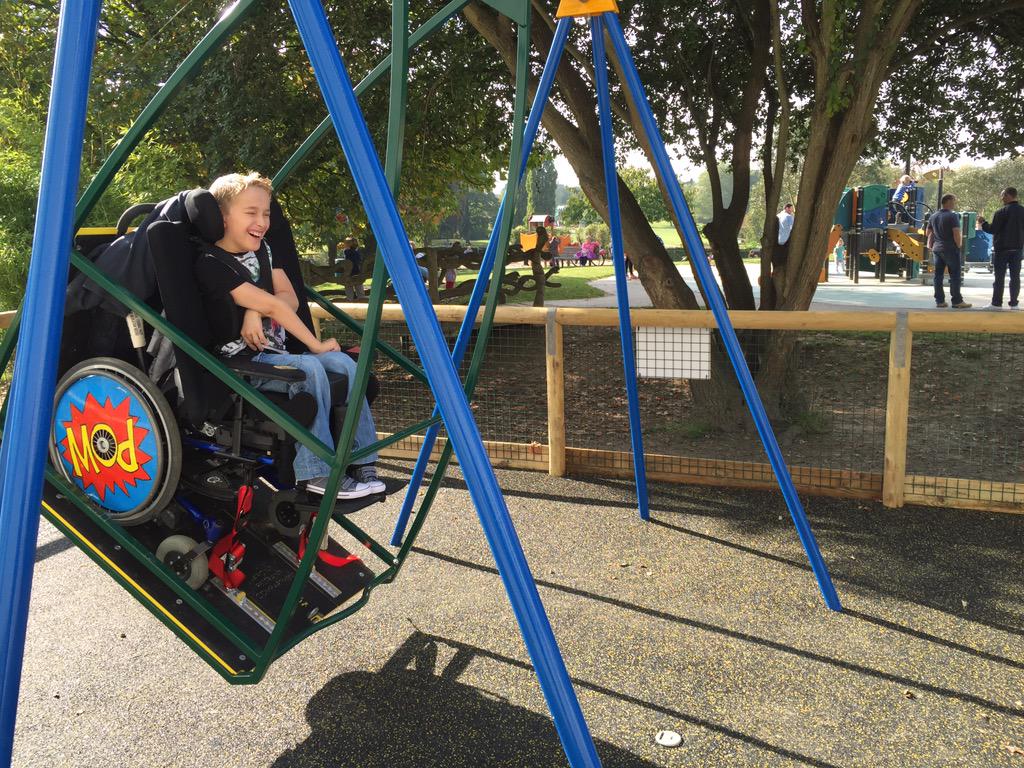 You're welcome, Birmingham.
[ His donation is a fucking song, SERIOUSLY, TONY!? ]
It's a brand new year and you want to bond with your loyal fans. Zombie Death Metal is going to be huge in 2017. #ZDM2017
Somehow, ZDM scene is avoiding Conroe Texas. That's the mighty Conroe, Texas to you sir! Danielle want's to tell you a word or two about this and we agree.....represent Danielle make Conroe,Texas proud.
Need directions? Here you go...
Conroe is at 30°18′58″N 95°27′32″W (30.316124, -95.458801).
According to the United States Census Bureau, the city has a total area of 37.9 square miles (98 km2), of which, 37.8 square miles (98 km2) of it is land and 0.1 square miles (0.26 km2) of it (0.21%) is water.
It is about 40 miles (64 km) north of Houston.
Danielle "Death Metal Maniac" Petersen Wants to Know Why Your Band Never Comes to Conroe, Texas.
Danielle has given many likes to your band's posts on Facebook and she has asked many times why your band never comes to Conroe when you guys go on tour and come through Dallas and Houston.
She's, like, totally into your band cuz you have the best zombie songs, for sure, and sometimes you are just posting stuff about political stuff or some movie that you saw or some hamburger that you ate or whatever and Danielle gives it a like anyway cuz she's a fan of your band, like, totally.
Last year you said on Facebook that y'all would be going everywhere, like seriously, everywhere in Texas, and you went to El Paso, Austin, McAllen, c'mon, friggin McAllen!, like, seriously?
You did a show in the north Dallas at a house party, and she found this out because she saw some girl's posting about your band hanging out with everyone and taking selfies with people and stuff, and this girl was saying she was BFF with y'all and stuff, and you also went to Oklahoma, which is weird cuz nobody lives in Oklahoma and besides don't nobody care about stupid Oklahoma now that Kevin Durant left the place.
Anyways, but you don't wanna play in Conroe, why?, because you think that Conroe is close enough to Houston, well, no!, WTH, it ain't that close and besides Danielle don't got no car, man, she's 14 years old, you fool, who's gonna drive her to Houston for a zombie brutal death metal show, man, c'mon, you be, like, trippin or something, it's not like Texas got a good public transportation system, 
Metro doesn't go all over, you know, and the buses don't come by often, and it's Texas, remember?
it's super hot out here and ain't nobody gonna be standing in the hot sun in Conroe waiting for no bus, and you gotta be sweating and standing and waiting for the bus to come.
Plus, ain't no bus gonna take Danielle to no zombie death metal concert at a bar, duh! Just come to Conroe already!